Cotton Candy Floss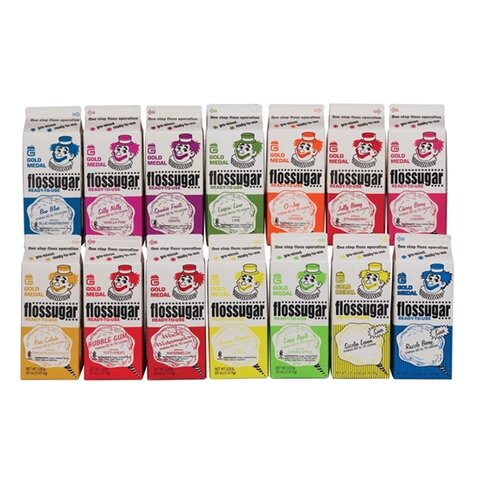 Description
*These easy-to-make irresistibly light and sweet cotton candy flavors * If you're looking here, you must already know there is never enough to keep it going around.
This cotton candy mix is all ready to pour directly into your cotton candy machine. No mixing is required for this simple fluffy treat.
We offer multiple flavors: Blue Raspberry, Bubble Gum, Strawberry, Grape, Pink Vanilla, Chocolate, and Birthday Cake!
Each container is approx 25 servings.