Giant Connect 4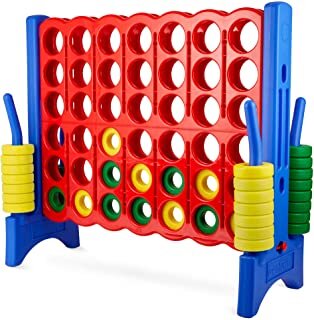 Description
A giant twist on a classic game that everyone remembers.
Looking for games to add to your party, well here we have a larger-than-life version of Connect Four. This game is huge at 3 ½ feet tall and 4' wide making it good for all ages to battle and see who can connect four in a row first and be crowned the champion.
Go ahead and play two players or in teams to see who the champions will be. Great for Sleepovers, Birthdays, or just plain outdoor fun. Adults and Kids will enjoy themselves with these larger game pieces that little kids can hold onto and granny can see!
3