Waterslides And Obstacle Courses

Jump-A-Roo's Bounce House believes in great fun for family entertainment. That's why so many people Choose Jump-A-Roo's as the #1 party equipment rental company nearby.

Looking to beat the heat this Summer? There is no better way than by choosing one of our water slide units. Waterslides, obstacle courses, and the bounce house combo units are one of the biggest hits at any event. They are the most requested item during the Summer. And they are rented out very quickly, we would like to advise you to book your event in advance due to how fast they rent out. The bounce house combo units are perfect for the younger children, but even us big kids seem to have a blast at the party with these as well. The obstacle course rental is a great choice for the younger children, and seems to be able to bring a lot of that youth out in Great Grandma as well.
Water slides are always a blast! You can never go wrong by selecting these types of units. Not really a water person? No worries. You can always select to rent these types of units as a dry rental instead. You will be asked when booking your event if you prefer a wet or dry rental, just make sure you select the dry option if thats your prefrence. Dunk tank rentals are always a great choice for your fundraisers, Churches, Schools, or backyard birthday events. If you're looking for a great way to beat the Summer heat, this will definitely cool you off! However, If your just looking for a way to blow off some steam from planning this big event, what better way than to name a special volunteer of your choice to sit in the dunk booth!

Large Obstacle Course With Water Slide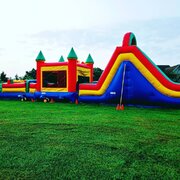 Bounce House With Waterslide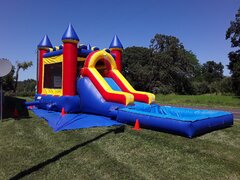 20' Primary Colors With Waterslide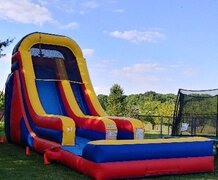 Red & Blue Bounce House With Double Lane Waterslide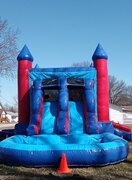 24' Splash Down Water Slide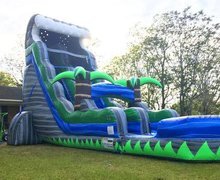 Pink & Purple Bounce House With Double Lane Waterslide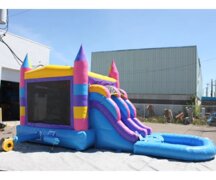 Palm Tree Bounce House With Water Slide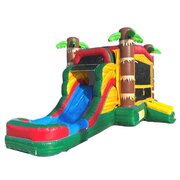 Big Blue Double Lane Waterslide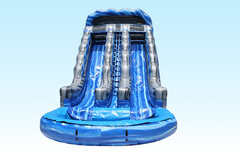 Block Party Wet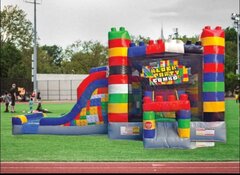 16' El Nino With Waterslide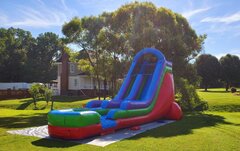 Sports Bounce House With Double Lane Water Slide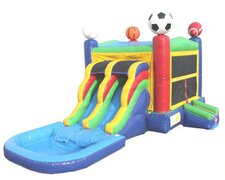 Unicorn Bounce House Water Slide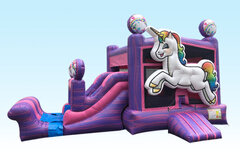 Under The Sea Waterslide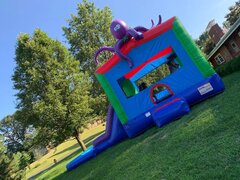 Foam Machine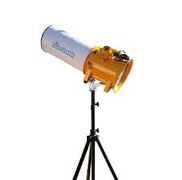 Cash Cube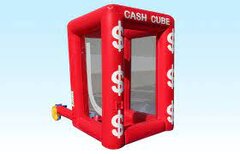 Primary Color Bounce House With Double Lane Waterslide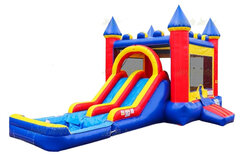 Game On Water Slide